Great BBQ is in our blood!
It all started with good food and family. From Great Uncle Curtis' Georgia Barbecue Shack to Dad smokin' ribs on a Sunday afternoon...great barbecue is in our blood. This rich history inspired me to embark on my own barbecue journey, tinkering with cooking methods, adjusting times, and eventually competing in competitions.
Today, Taste-O-South carries on that family tradition. Growing up on the farm, I remember my Dad's dream of one day opening a restaurant and calling it Taste-O-South. So naturally, when it came time to name my business, I named it Taste-O-South to honor my father. Our logo is an homage to my family's farming heritage.
Thank you for supporting our family business. We are honored
to share our passion for delicious, slow cooked barbecue with you.
Stephen Wardlaw, President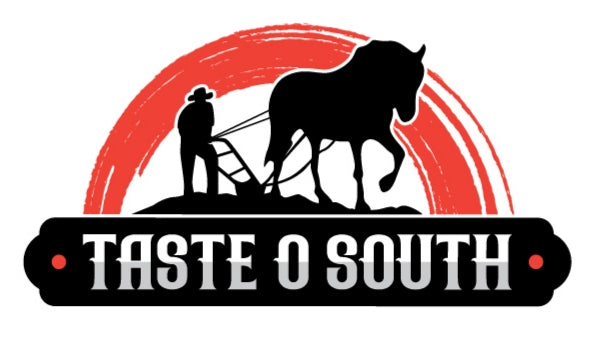 Our Inspiration
The photo above was the inspiration for our logo...my Uncle Carroll plowing the field with his horse Mabel!